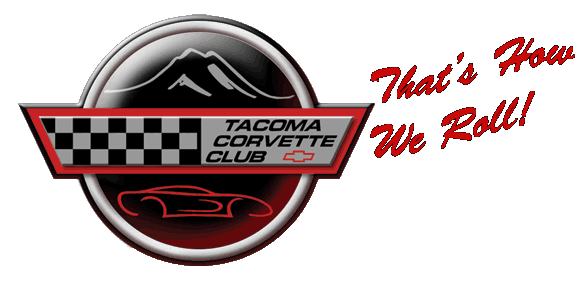 Welcome to the Tacoma Corvette Club
W
e hope you share with us the fun and enjoyment of driving America's finest road car. TCC participates in a variety of events and functions throughout the year that are chosen in the interest of our members. We invite you to consider becoming a member of our club, and find MORE FUN, EXCITEMENT AND INVOLVEMENT with your Corvette.
"Save the Wave"
Please Scroll Down To The Bottom of the Page For More Links To Our Web Site...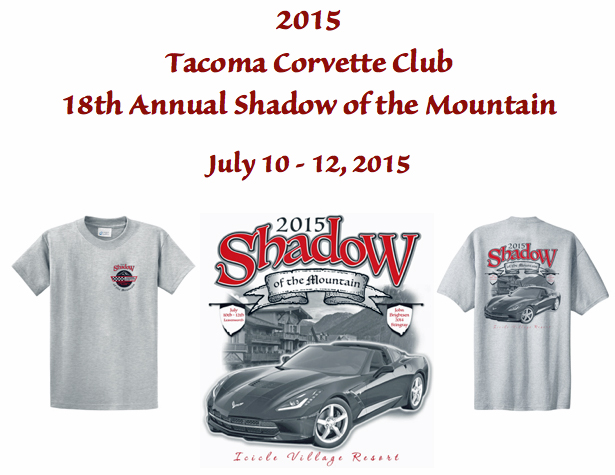 Click here to use our Online Registration and Clothing Orders forms...

Click to download a "Print & Mail-in" Registration Form...

Take me to the Shadow of the Mountain page for more information...


Fri & Sat
May 29 & 30

9:00 AM Fri.
10:00 AM Sat.
Tacoma Corvette Club Garage Sale Fundraiser. Come support TCC and get some great bargins too! Location: Ed & Sandi Lynch's former home at 706 Valley Avenue, Sumner. Get Directions...
Questions?
Email Ed Lynch...
Cell: 253-278-1018
Saturday
May 30

Meet at Buck's A&W at 12:00 noon for a bite to eat.
"Vettes for Vets" hosted by Glass Odyssey Corvette Club of Silverdale. Plans are to visit the Retsil Veterans Home near Port Orchard, WA.
Directions to Retsil Veterans Home...
Rootbeer floats at Retsil...!

Led by TCC Past President
Chris Rucker
Contact Chris...

Watch our Home Page and check out the Events Calendar for more upcoming events...
We will post more events as room becomes available...please check back often.