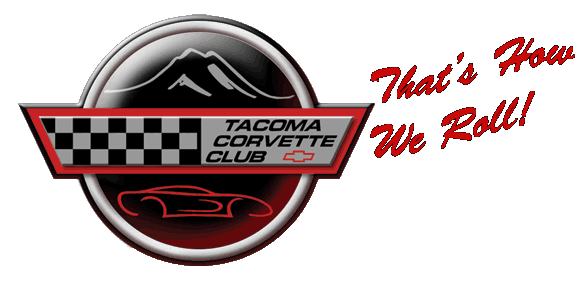 Welcome to the Tacoma Corvette Club
W
e hope you share with us the fun and enjoyment of driving America's finest road car. TCC participates in a variety of events and functions throughout the year that are chosen in the interest of our members. We invite you to consider becoming a member of our club, and find MORE FUN, EXCITEMENT AND INVOLVEMENT with your Corvette.
"Save the Wave"
Please Scroll Down for more Home Page Announcements & Links...Thank you



2014 Sunset Chevrolet All Corvette Show

Saturday, August 2nd



Fri. & Sat.
July 25 & 26


9:00 AM Friday
10:00 AM Saturday


Tacoma Corvette Club Garage Sale Fundraiser. Come support TCC and get some great bargins too! Location: Ed & Sandi Lynch's home at 706 Valley Avenue, Sumner. Get Directions...


Wednesday
July 30

6:30 PM

(Please note new earlier date due to Sunset Chevrolet Show)
E-Board Meeting
Corvettes of Auburn
3401 C Street NE - Auburn, WA 98002
Watch our Home Page and check out the Events Calendar for more upcoming events...
We will post more events as room becomes available...please check back often.