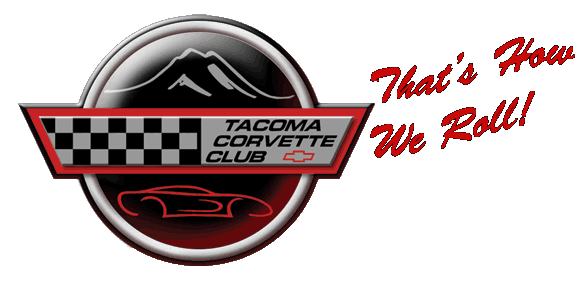 Welcome to the Tacoma Corvette Club
W
e hope you share with us the fun and enjoyment of driving America's finest road car. TCC participates in a variety of events and functions throughout the year that are chosen in the interest of our members. We invite you to consider becoming a member of our club, and find MORE FUN, EXCITEMENT AND INVOLVEMENT with your Corvette.
"Save the Wave"
Please Scroll Down To The Bottom of the Page For More Links To Our Web Site...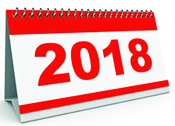 Saturday
Jan. 27
2018

Cub Scout Pack #418 Pinewood Derby.
9:00 AM - 1:00 PM
TCC is sponsoring the trophies and hosting a Pancake Breakfast. We need volunteers to help cook and serve breakfast. How are your pancake flipping skills? Lots of fun and a free breakfast too!
Come join us at the United Methodist Church
Get directions to this event...
United Methodist Chuch
100 N Street SE
Auburn, WA 98002-5705
Contact:
Mike & Mary Nye Meyers
Bill & Carolyn Game

Tuesday
Feb. 6


6:30 PM

Executive Board Meeting


Los Cabos Mexican Restaurant
1316 Outlet Collection Way
Auburn, WA 98001
253-931-0015
Friday
Feb. 9


7:00 PM
General Membership Meeting
Corvettes of Auburn
3401 C Street NE, Auburn, WA 98002
Get Directions

Sat & Sun
Feb. 10-11
43rd Annual Corvette & High Performance Swap Meet
Come visit our TCC booth.
Saturday: 4:00 - 7:00 PM
Sunday: 8:00 - 3:00 PM
Puyallup Fairgrounds


110 9th St SW


Puyallup, WA 98371

Saturday
Feb. 17

12:00 - 3:00 PM

13th Annual TCC Open House



Come join us, other corvette clubs & fellow enthusiasts for an afternoon of getting together, meeting new people, hearing about upcoming events, viewing all the corvettes and sharing a great lunch hosted by the Tacoma Corvette Club. Plenty of room to park so bring your vette!
Open House Flyer...
Corvettes of Auburn
3401 C Street NE
Auburn, WA 98002
Get Directions


Only the most current TCC Events are posted to our Home Page.

Please check out our Events Calendar for more events and other corvette club events too.
We will post more events as space allows...please check back for the latest updates.